GPS0026 Guard Patrol with USB & led light for people to patrol
The diamond quality lightweight portable high-grade appearance
* Guard Patrol System GPS 0026 Guard Patrol Stick applies to the patrol notes' collecting, memory and communication.
* Built-in with particular 3.6V chargeable lithium cell.
* Data collecting: download the patrol notes through a direct junction with computer by a communication cable; very easy to operating and use.
* Single bond operation, easy and convenient.
* GPS 0026 Guard Patrol Stick has large record capacity. Direct to handle for the acousto-optic prompt function.
* In addition, employ microcomputer design: apply to collecting the patrol information of both the spots and personnel

Guard Patrol System GPS 0026 Guard Patrol Stick applies to the patrol
The use of a machine, with a flashlight, convenient and affordable
* GPS 0026 Guard Patrol Stick takes Switzerland EM induction technical.
* GPS 0026 Guard Patrol Stick adopts no-key design: automatic induction technical, convenience.
* Its shell is stainless, waterproof,quakeproof,anti extreme temperature.
* GPS 0026 Guard Patrol Stick has flashlight function.
* GPS 0026 Guard Patrol Stick has large record capacity.
* It is time reliable: when the power is off or too low, thememory can be kept for 30 years.
* It uses USB data interface.
* GPS 0026 Guard Patrol Stick has high speed download: it can download all data within 3 minutes.

GPS0026 Guard Patrol with USB & led light for people to patrol
Super water, storage capacity, strongdurable
it is will with Software for downloading,
uploading data,or receiving data automat
-ically, especially GPRS type Device.here
you can make data analysis,and report,
also can add inspection site/Patrol Site,
establish patrol route,make patrol time
Plan.add patrol men and manage their work
on route and patrol time plan,etc.

Each Inspection Place or Patrol Site, which you need
the date&time when patrol men arrive there, or
the patrol men need to record something down.and send
it to management center, will install a RFID checker
/tag, the patrol men should go there to use patrol
device( patrol stick or patrol pad) to read the info
from the Checker.also the RFID checker will assigned
a place or site

Patrol men include engneer, policeman, army, security man, etc.
It can be verified in system via Personnel Card, or Fingerprint.
their work is go to the site in a settled route and at the time
of patrol plan.sometimes, they should record down data at the
place or site, via device.

In order to make patrol work finish properly, Patrol Route is easy
for you to deal with all the patrol places or sites. it is to make
sure all the patrol places is checked in a proper way by patrolman,
also it is easy to define which is the first place which is the
second place, etc.if the device have screen, it will remind you miss
place or not, also give you a navigation interface, which the place
the guard patrol man need to go next.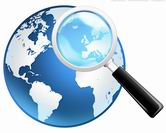 this is along with patrol site/ Inspection place, and available
for site/Inspection Place,to record down the status of the places
or some data required. for example,you can record a machine which
work or not,wall is dirty or not,wire is broken or not,the window
need clear,repair,close etc.some of patrol device has number key,
you can input value for the site or place,for example, inpute the
water meter value etc.

Patrol Data Report
This report will show all the data which the patrol men record at
the place or site. it will show the items value according the patrol
time etc.

Patrol Time tracking Report
this will show patrol men had arrived the inspection site/ patrol
place or not, and show what time he or she arrived. etc.

The working principle and working flow of clear
It is absolutely the best choice for you