8 big function
2.4 inch color screen
alarm
attendance
RS485/TCP/IP
serial communication
Entrance guard
doorbell
60000 record capacity
fingerprint
product superiority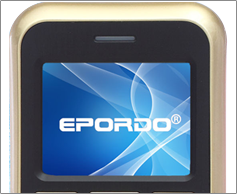 2.4 inch color screen
2.4 -inch high-definition color screen
and identify more clearly, it does not
hurt your eyes.
Hd fingerprint acquisition area
Hd without membrane fingerprint acquisition
area, supporting dry and wet finger, 360 °
accurate identification.
Voice prompt and alarm function
Human voice prompt, duress alarm, tamper alarm,
forced open the door alarm, open the door timeout
warning, alarm input point
doorbell button
Bring the doorbell button, operation
is simple and easy to use.
Piano bakes lacquer
The piano lacquer that bake technology on
surface, not easily scratched. comfortable
hand feeling.
installation instruetion
Wooden door installation
glass door installation